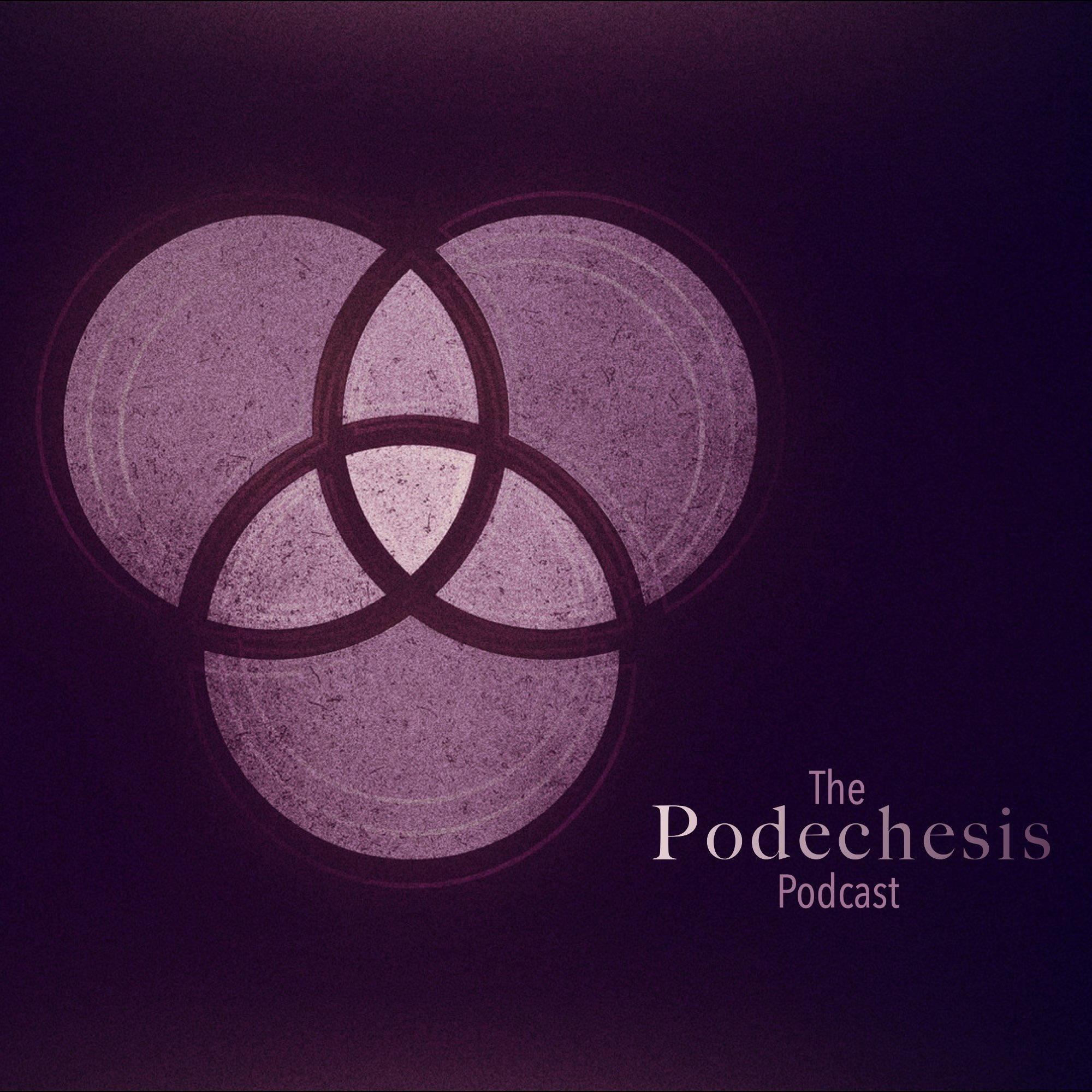 What are the decrees of God?  Do we have any say in our relationship with God or are we predestined from before the time of creation for salvation or damnation?  Also, who is John Wesley?  What is the Wesleyan way of doing theology and living the life of faith? Why is the Wesleyan way it important?  Are Calvinist and Wesleyans so different or is there more that unites us than divides?
On this episode of The Podechesis Podcast, the guys are joined by Dr. Justus Hunter (see below for bio) to discuss John Wesley's first revisions to the Shorter Catechism--questions 7 and 8: What are the decrees of God and How does God execute his decrees?  The guys and Dr. Hunter also spend time talking about the new resource, The Absolute Basics of the Wesleyan Way (Seedbed) authored by Dr. Hunter and Dr. Philip Tallon of Houston Baptist University.
Along the way, Brett causes the guys to apologize to our listening audience within the first 10 minutes, Jim will rush past a story where he met Patrick Stewart, and Allen will attempt knock Jim down with unexpected results.
Be sure to SUBSCRIBE to the podcast to get new episodes as soon as they are available and be sure to leave a 5-Star review--especially on Apple.
You can follow The Podechesis Podcast at https://Podechesis.com where you can find links to your favorite podcast app, important episode notes and posts about subject matter talked about in the episodes. 
Twitter, Instagram, & Facebook: @podechesis
And contact the show at: questions@podechesis.com