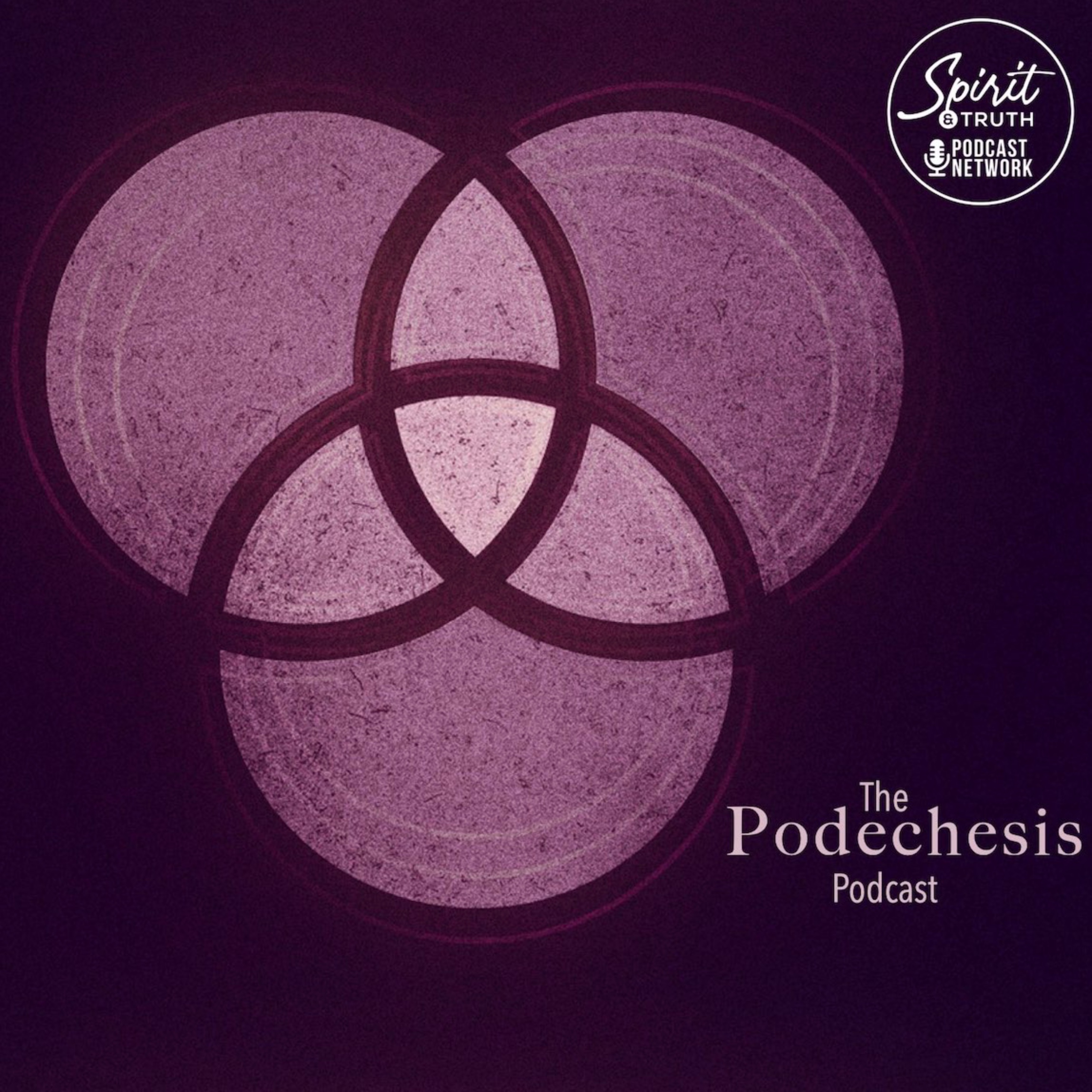 What is our daily bread?  What is a "competent" portion of good things?  How do we enjoy God's blessing with good things?
On this episode of The Podechesis Podcast, the guys talk about question 103 in John Wesley's Revision of the Westminster Shorter Catechism that deals with the fourth petition of the Lord's Prayer (Give us this day our daily bread).
Listen and Subscribe to Podechesis on: Apple (Leave a 5-Star Review!!!), Spotify, Stitcher, Podbean, Google, YouTube, Amazon Music, iHeartRadio, TuneIn, Listen Notes, and Deezer.
Questions? Send us an email or leave a voicemail.
Voicemail: (404) 635-6679‬
Shorter Catechism Questions, Answers and Scripture Proofs
Question, Answer, Scripture Proof for # 104
Q: What do we pray for in the fourth petition?
A: In the fourth petition (which is, "Give us this day our daily bread"), we pray that of God's free gift we may receive a competent portion of the good things of this life and enjoy his blessing with them.
Scripture Proofs: Matthew 6:11; Proverbs 30:8-9; Genesis 28:20; 1 Timothy 4:4-5
Spirit & Truth
The Podechesis Podcast is a proud member of the Spirit & Truth Podcast Network.
Spirit & Truth is a movement of Wesleyan-minded Christians seeking to awaken and equip the 21st century church, through the power of the Holy Spirit, to share the Gospel and make disciples of Jesus Christ. We long to see a new movement of Christians who are empowered by the Spirit, rooted in the truth, and mobilized for the mission.
For more information and resources visit www.spiritandtruth.life
Important Links
Wesley's Revision of the Shorter Catechism (From Seedbed.com)
Wikipedia article of Westminster Shorter Catechism: https://en.wikipedia.org/wiki/Westminster_Shorter_Catechism
How to Pray by Pete Greig
Daily Text by Seedbed.com
Episode Credits:
Episode written, produced, and hosted by Brett Maddocks, Jim Morrow, and Allen cason.
Post Production by Stanton Creative, LLC.
About Stanton Creative
Stanton Creative seeks to serve by providing inspiration & support for fellow creatives through a variety of resources including podcast and video editing.
But it's not just WHAT we do that excites us…it's WHY.
As followers of Jesus Christ, we strive to honor God in everything that we do. This includes using our creativity to ascribe glory to our Creator. But our mission doesn't stop there! Our goal is to empower other creatives to utilize their gifts, talents, and imaginations to glorify God through their creations.
Need help on your next project? Then book your consultation now!