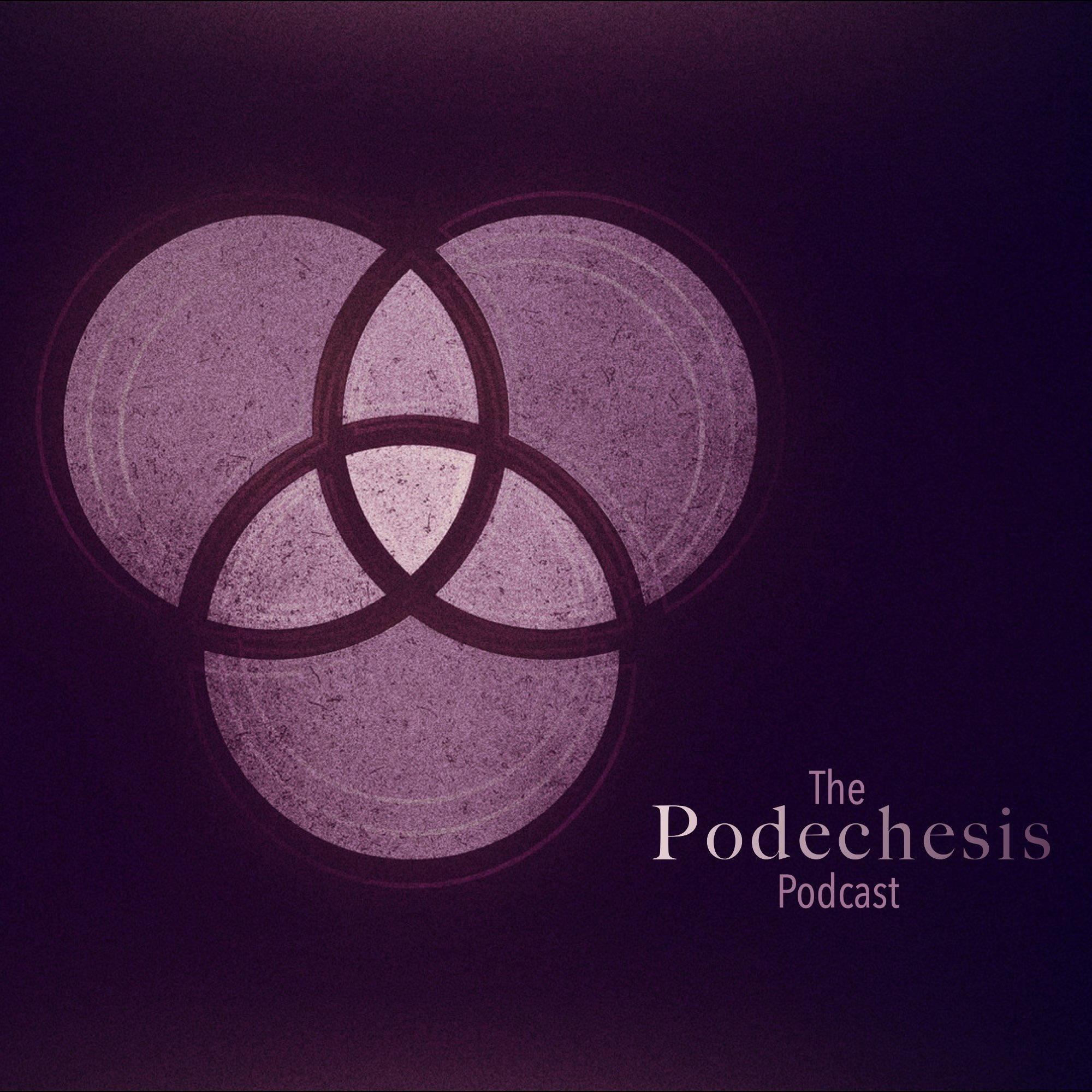 What is providence?  How does God act?  What is his handywork and how does a transcendent God also be an intimate God?  Is the world just ruled by fate or chance or is there something more?  And what about freewill?  Did God just create and then back off or is he an involved creator?  If God is in charge, are we truly free?
In this episode of The Podechesis Podcast, Brett, Jim, and Allen discuss question 11 from John Wesley's Revision of the Westminster Shorter Catechism, What are God's works of providence?  The guys talk about God's nature, how he holds all thing in his grasp, and how human free will only comes by God's providence.  They also talk about how God's providence is more than high theology meant for the ivory towers of academia.  God's providence is at the heart of his eternal nature and our created being.
Along the way, Allen confesses that he just wants a break, Jim admits that he may be a Cylon, and Brett finally gets a title for his book—and then Jim steals it.  Oh, and cartoons.  All three of the guys have a deep love for Saturday morning cartoons.
Special Halloween theme music produced by Andy Bowen (andybowen.com).
Be sure to SUBSCRIBE to the podcast to get new episodes as soon as they are available and be sure to leave a 5-Star review--especially on Apple.
You can follow The Podechesis Podcast at https://Podechesis.com where you can find links to your favorite podcast app, important episode notes and posts about subject matter talked about in the episodes. 
Twitter, Instagram, & Facebook: @podechesis
And contact the show at: questions@podechesis.com or by voicemail (404) 635-6679‬